CAFé & BAR
Sit back, relax and refuel in our Café and Bar featuring Starbucks beverages and freshly made pizzas
TOP CLASS FACILITIES
Our Café and Bar is the perfect place to grab a drink and a bite to eat either before or after hitting the range. Whether it's a bacon roll and brew at 7am or a bottle of beer and snack during late night practice – our team are here to keep you refuelled.
Order food and drink to your bay. Simply scan the code located in your bay with a mobile. Further information on how this works will also be provided. We also show the latest sports throughout our facilities, including golf events for customers to enjoy.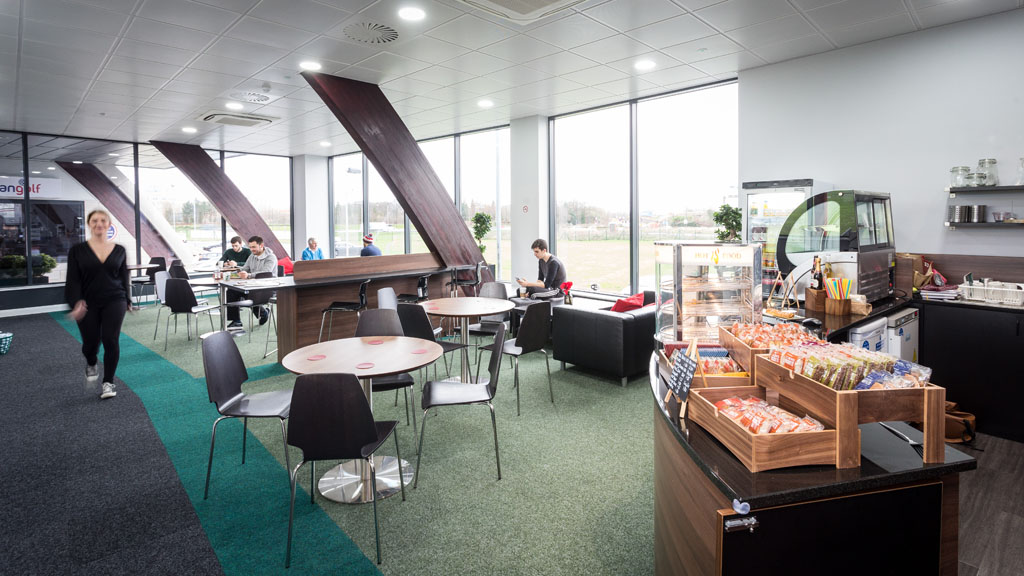 LOOKING FOR SOMEWHERE DIFFERENT TO HAVE A BUSINESS MEETING?
Our free Wi-Fi and parking make it a great place for meeting up.
OFFERS
BALLS, BUTTY AND A BREW – £10.00
80 Balls, Tall Coffee and Bacon Butty
(Available before 11am every day)
BALLS AND A DRINK – £10.00
80 Balls and a Bottle of Budweiser or Grande Hot Drink
(After 11am every day. £2 Budweiser also available on 120 balls baskets.)
BALLS, CLUB AND A BUD – £17.00
120 Balls, club hire and bottle of Budweiser
(Available after 11am every day)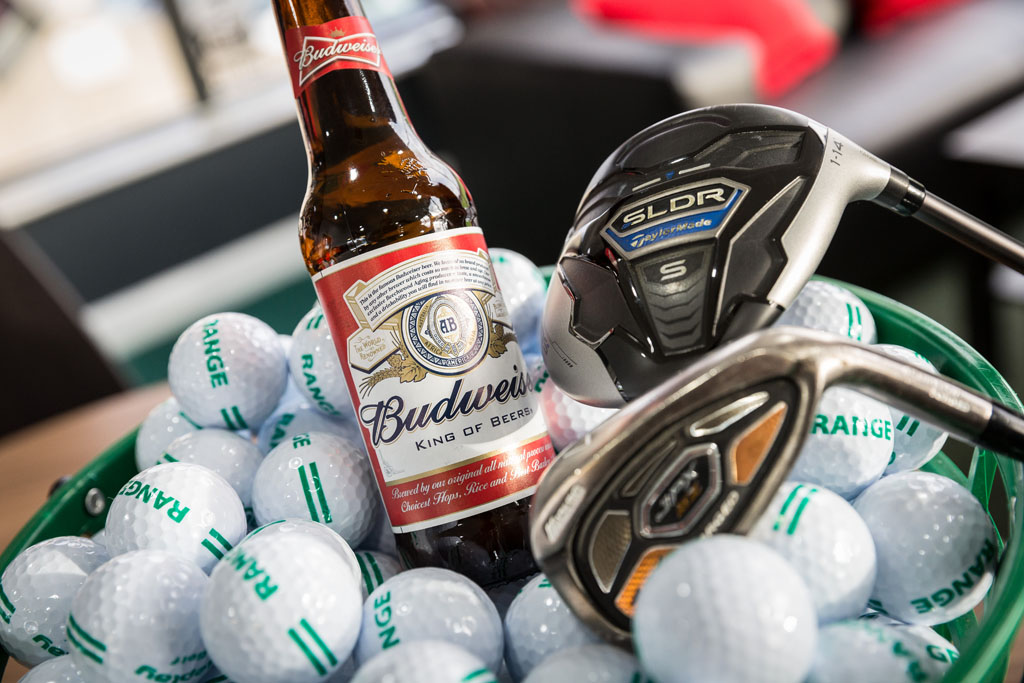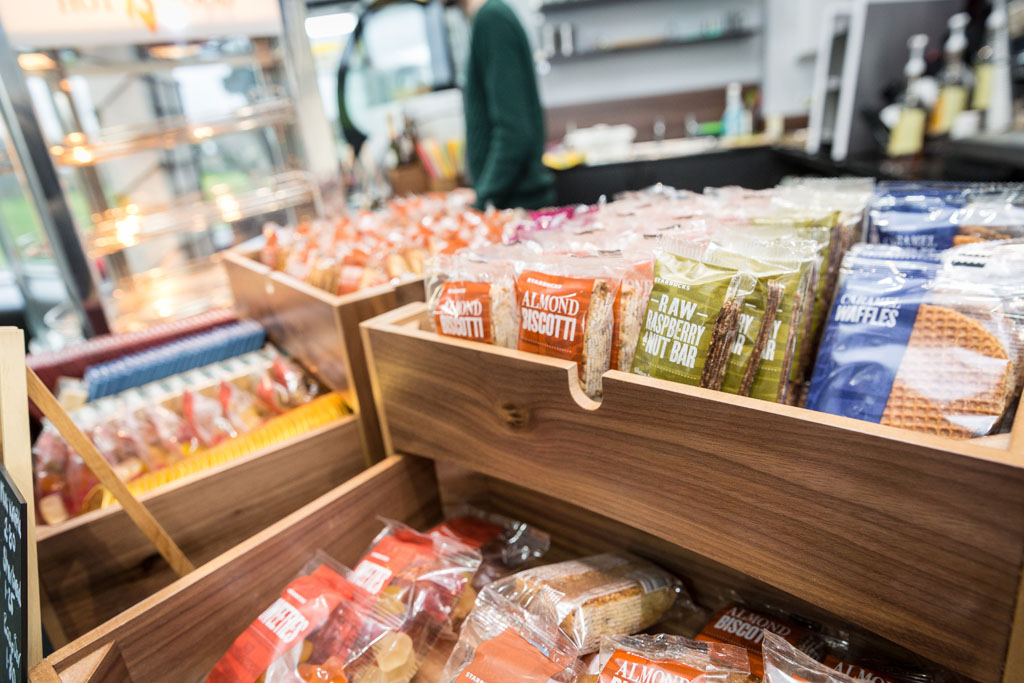 THE PERFECT WARM UP – 20% OFF
20% off Starbucks Coffee when you take a golf lesson
(Available all day, every day)
Sky Sports shows live Golf from The PGA and European Tour events from both sides of the pond every week, plus all the latest football action in the café & bar.
Look out for special drinks promotions during special televised events.